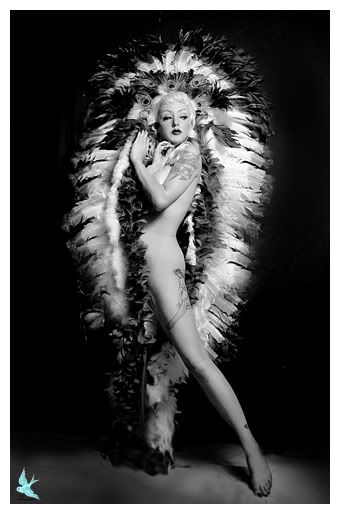 "666 photography is a photography studio, based in Austin, Texas, specializing in vintage-retro-fetish subjects, setting up bizarre set by using handmade clothes and backgrounds. this is what 'that gives the picture' s exclusive aesthetic characterizes.
The approach to photography by Gayle, the artist creator of all, is not simply to make a good photo but to be able to create and build an entire concept from beginning to end of the stylistic details that make part of it.

666 photography takes care of the set universe photography like a mother to her child, nothing is left to chance and even the makeup is assigned to a makeup artist to the internal team: Lisa Naeyaert.
The atmosphere that the talent of this eclectic photographer evokes have a taste of ancient eroticism, something very attractive that belongs to another time, a dream we had as children when watching old movies on TV our head continued to linger on a scene with the carioca dancer wearing a basket of fresh fruit.
The subjects are beautiful women, fascinating, shapely and seductive, with freak and unusual details that give to portraits even more communicative and catalytic power.

The irony runs embraced with the restless, the fashion is confused with what is not, and beauty becomes imperfect, the passion for detail make-up a bit heavy and the bustier become a distinctive and tangible way of Gayle who likes to mix the romanticism of retro stuff with a bit more aggressive taste, aware and contemporary." -Underscore.biz